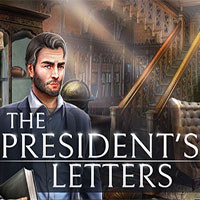 The President's Letters. Henry is a professor whose major is the American history. He is really into this theme and he explores it with great passion. Always trying to discover something new and interesting. At the same time, he hopes that he will get to a discovery that will be very important for the American history and his enthusiasm is always on a high level. Henry also likes very much to share his knowledge with his students. And he doesn't like to be stingy or haughty when it comes to teaching.
One day, all of a sudden, Henry finds out that in one small American city, in an old house, are discovered letters signed by a particular pseudonym. It is actually the pseudonym used by the American presidents during the Second World War. Hungry for new discoveries, Henry arrives in the small city with intention to explore the house in details. Once he gets there, he starts with his job right away, believing that this perhaps this is the biggest discovery in the newer American history.
Since we are also on the edge of discovering something really big, let's help Henry explore the house even better. Have in mind all the details and try not to forget anything that could use him and lead him on the right track. As always, the truth is in the details so be careful and don't forget anything. Again we have a hidden object game that will challenge you to sharp your ability to sport things so let's start searching right away and solve the great mystery about the American president.