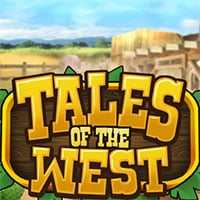 Tales of the West. Let's take an interesting tour in the Wild West. Ok, Wild West is not same as it was many years ago, but the stories about it are still here and they shouldn't be forgotten in any case. People convert those stories as they retell them but the truth is still here and it is kept by the ones that were real cowboys…
Meet Tom, one of the rare cowboys left in America. He is a real cowboy that has seen and experienced a lot in the Wild West, not just a mannequin that serves for attraction. Tom likes to share his knowledge and experience with the everyday tourists that come to his ranch. He shares numerous interesting stories and since those stories from the Wild West are rather incredible, Tom becomes a real attraction just for being himself.
However, Tom is not concerned about being popular or to earn a lot of money. He simply likes to share those stories with the world. He hopes that those tourists will retell the stories to their friends and relatives and they will become eternal. That way no one will forget the stories including the amazing persons being part of those stories that have contributed for America to be like it is today.