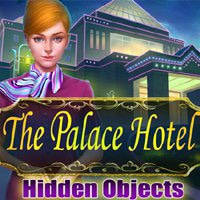 The Palace Hotel. Explore this very beautiful, luxurious and enormous Hotel called " The Palace" and find out why this Hotel's popularity is among the best! A five star hotel and accommodation to not only the elite but also the finest personalities across the globe!
Discover all the hidden objects in the Palace Hotel. Make yourself comfortable and indulge in this magnificent Hotel and become one of the elites who have viewed and became a part of "The Palace". The objective of this game is to find all hidden objects while relaxing in this very luxurious place! Can you find all hidden objects within the time limit and get the highest score?
The Palace Hotel is a free online hidden object game on Hidden4Fun.