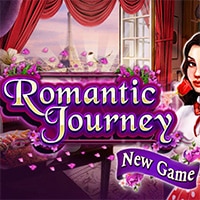 Romantic Journey Game: And while some people turn their relationships into routine, relying to the practical aspects of their everyday lives. Other people choose to nurture the romance forever. Like at the beginning of their relationship. They continue giving each other cute presents, celebrate every anniversary. Renew their vows, travel to romantic places, wear matching outfits and so on. When it is about traveling, Steven and Donna who are married, adore traveling to romantic places all around the world. That is the passion and a way how to improve and make their love stronger.
In Romantic Journey Game: They use every free moment for a romantic getaway, always choosing a different place. This summer, they have also visited a lot of interesting romantic places, enjoying their time together. Maybe you have a favorite romantic destination? Let's see, which destinations were chosen by Steven and Donna for their last romantic getaway. Who knows, maybe we will also get an inspiration to visit some of those places. And spend some romantic moments there. You can play this game on all devices. So enjoy and have fun in playing Romantic Journey Game.
Also make sure to check out Romance of the Past Game, you may enjoy playing it.