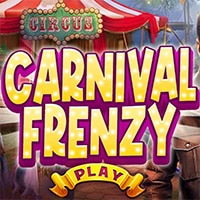 Carnival Frenzy Game: Throughout history, the true essence of holiday seasons (and other celebrations) has been centered around fostering human connections and utilizing the additional free time to focus on core values such as joy, love, kindness, and compassion. Taking a break from work provides ample opportunities to gather with family, friends, and other loved ones from our social circles. And to achieve that, people gather together and enjoy special family meals. And even though this is very beautiful. It has to be prepared and sometimes it asks for a lot of dedication.
In Carnival Frenzy Game: Marsha and Andre are busy preparing their Carnival for the Festive Season. They are very happy because of this occasion. But they are aware that it takes a lot of work to make everything perfect. They are expecting lots of festival guests, so everything must be ready before they arrive. Let's find out how Marsha and Andre imagined the Festival. What do they plan to make, and how many guests will they have? Let's find out that and help them in their preparations. You can play Carnival Frenzy game on all devices. So enjoy and have fun.
Also make sure to check Island Honeymoon Game, you may enjoy playing it.