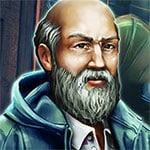 The Haunted Ship Game: Ghost ships really do exist — or, at least, ships with ghosts do. Mystery, fear, enigma encompass the seafaring ghost ships', or phantom ships' tales that has been passed around throughout centuries by sailors, anglers and others. These mysterious ships appear suddenly in the middle of the sea and disappear quickly, which is apparently a bad omen.
Old sailor Andrew and his two daughters Jessica and Susan are the crew that discovers a long-lost passenger ship floating lifeless in a remote region of the Atlantic Ocean. The mystery of a `ghost ship` is found with no crew or cargo on board. Is this ship just a vessel with no living crew aboard or its long-dead inhabitants are still on board?
Some ghost ships are so mysterious, they barely even have a back-story and this maybe the case for this one. But, our crew wants to finally solve the mystery around this haunted ship. At last, they gather the courage to jump on board in order to explore the ship. And find out what exactly is happening on it. You can play this game on all devices. So enjoy and have fun in playing The Haunted Ship Game.