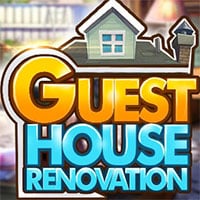 Guest House Renovation. When relatives, especially sisters and brothers, don't see each other often, the desire to spend some time together becomes really big. However, it seems that life could be cruel sometimes. When we are younger, we are always with our close ones but when we grow up there are numerous factors that interrupt our relationship like career, kids, spouses… Because of those things we move to another city, even another state, sometimes we don't have extra time and so on.
Joan received an unexpected call last night. Her sister that lives in Europe called her to check out how Joan is doing. Since the two of them don't see each other rather often, Joan got an idea to invite her sister to com and spend a longer period of time in her home. The house is just fine but Joan considers that she needs to renovate the guest house before her sister comes. That way her sister will feel more comfortable to stay there longer.
Joan will need our help because renovating the house includes a lot of responsibilities. There are a lot of objects that have to be taken away from the house before the actual renovation starts. That's why she would be very thankful if we make her job easier by helping her deal with all those issues. Are you prepared to start?