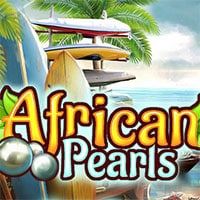 African Pearls. Taking care of our parents is a moral obligation. They give us life, they raise us, help us be good people, fight for the best. But, there comes time when they get older and actually start needing our help, our hand. Than, we shouldn't close our eyes and be selfish. Because we are all that they have, after all.
And no matter which country do you belong to, which continent or race, these are humankind emotions common for all of us, no matter anything. Zoya is African girl who lives in the remote fisherman village in the African south cost. Her father is fearless fisherman, but now he is old and very sick. Zoya needs money so she can take her father in a nice hospital, where he would get the best medical surveillance. She knows that during the fisherman life, her father has found six precious pearls that he has hidden somewhere on his property. Zoya has to find them so she could pay for the treatment.
Her sisters Kali and Ada are here to help her. The investigation for the pearls can start right now. You, our dear player, would love to help these worried sister to improve their fathers's health.