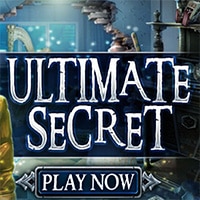 Ultimate Secret Game: Cold night in November…. You may say it's just a regular autumn night, but for the young detective Brenda, this is a special night. This night, the detective has decided that it is time to invest all of her energy in order to solve one very hard and complicated case. Brenda decided to work undercover and finally, to solve the case about the missing girl Helen. This girl went missing one month ago. All the traces about her were lost and now no one knows anything about her. Because of that, it is very hard for the police and the detectives, like there is no starting point from where the case should start. But Brenda thinks that she is on the right track.
The young detective Brenda, full of enthusiasm and good will, is prepared to do whatever it takes to find the girl. This time she will be working incognito and she will try to get to people. Or go to places that are somehow related to the missing girl. Let's help Brenda in the investigation and we hope that we will manage to find the missing girl together. You can play Ultimate Secret game on all devices. So enjoy and have fun.
Also make sure to check Big Secrets Game, you may enjoy playing it.