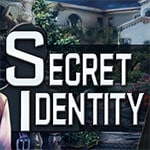 Secret Identity Game: Prisons are supposed to be perfectly secured places since it is about places where are imprisoned the worst criminals. They are people that shouldn't stay at freedom. Because they are capable of doing terrible things, convicted of serving a prison sentence for many years. However, that doesn't mean that those people are not capable of escaping those places. Sometimes the criminals are rather smart and capable of finding out the holes in the system. Including the failures in the prison security. Thomas is a criminal. He was serving his sentence but somehow he managed to escape the prison. At the moment, the two detectives Richard and Susan are in his house.
They are suspecting that Thomas has created a secret identity and now he lives his life carelessly in some foreign country. The detectives are rather sure in this but in order to prove their hypothesis, they have to find enough hard evidences. They are looking for them in Thomas's house and they hope that he will be where he belongs very soon. This game is an online HTML5 game and the players will like the game. So enjoy and have fun in playing Secret Identity Game.
Also make sure to check out Echoes of Crime Game, you may enjoy playing it.