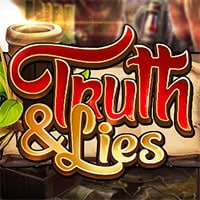 Truth and Lies. It is strange how certain things, even if they happened many years ago, and generally seem unimportant, could have a huge influence to someone's life. No matter how much we like to dig them somewhere in the past. They mark our present and don't leave us continue just like that. Shelia is a grownup girl who had a nice childhood and everything. But still, there has been something in her life that was always a mystery for her. When she was very young, she has heard about the native village of her father. Actually that is the place where she was born too. But she has left this place together with her parents when she was just a baby. After that, she has never visited the village again. The reason for that is that her father has given her a prohibition for visiting the place, without any particular reason.
Shelia is a grownup girl at the moment that likes to solve the biggest mystery in her life. Now when her father is old, and she is an adult, it means that nothing could stop her search for the true reason for the prohibition. Shelia likes to find the true reason why her family has left the place and why her father doesn't like her to come there again.
Let's go through this mystery together and find out what was going on in the village. This is very important for Shelia because it is something that has marked her whole life.