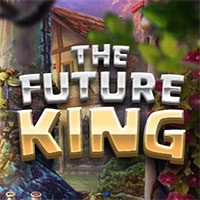 The Future King. How many kings and leaders in the history have been killed and were victims of evil people who wanted them to go down? No one loves successful people, no one wants your success and everyone is happy to see you falling. And how many stories you have heard about brothers killing their king or prince brothers, just to put their shoes on the throne. Enemies are all around and everyone should mind their back.
In today game we are trying to safe a good king. He reins his country in years and people love him. Margaret and Brian are Edward's closest people. He is the future king of their country. Brian and Margaret find out that there is a plot against Edward. Their task is to visit places where the intrigue is preparing to happen and to find the plans and the proves for that, so that rioters would be taken to the court.
So once again, it is time for the good to prevail on earth. The kindness and the justice must win over the evil. You are here to help us, because without friends we are nothing. You will prove that once again!