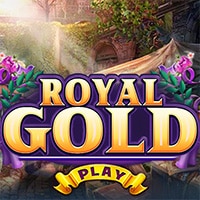 Royal Gold Game: Deborah is a princess that enjoys all the fruits of royal life. She is a real princess in a real kingdom. But that doesn't mean that princesses don't get into trouble from time to time. This time Princess Deborah is in really big trouble. Like every princess, there was some gold in her room. But unfortunately, one part of that royal gold went missing mysteriously. Deborah decides she doesn't like to spread this information through the kingdom, to avoid too much panic around.
She decided that it will be best for her to start looking for the Royal Gold on her own, without anyone else. If she sees that she can't handle the situation, she will tell someone about it. So, let's help princess Deborah with the whole situation. This might be a mistake, but maybe someone is involved in this unusual happening. Let's see what happens here and help princess Deborah find the lost gold. We will explore her room, maybe we will take a look at the whole place and see if we can find some clues that will lead us to the possible suspect. You can play Royal Gold Game on all devices. So enjoy and have fun.
Also make sure to check Hidden Gold Mine Game, you may enjoy playing it.