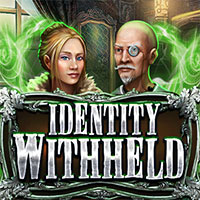 Identity Withheld. So, you have probably heard about the famous gothic novel about the Strange Case of Dr Jekyll and Mr. Hyde written by the Scottish author Robert Louis Stevenson. Even if not, the character of Dr. Jekyll has certainly become a synonym of the inner fight between good and evil. Or to be more precise, it has become a synonym of a person who is vastly different in moral character from one situation to the next. The fight in this wealthy 50 years old man with a great status is that big that it leads to a struggle between his dual personalities of Jekyll and Edward Hyde and this fight is rather serious. Like two different man, with completely different points of view, are fighting over something.
The following game is inspired by this famous story and it follows the basic line of the story. Dr. Jekyll has spent his whole life fighting with his evil side that has finally prevailed in the character of Mr. Hyde. In order to come back in the good Dr. Jekyll, this man needs some help from his closest associates because he simply can't be over the situation.
Dr. Jekyll closest associates are his assistant Miley and Dr.Hastie. They, together with you, will have to find all the ingredients that are necessary for making a potion that will bring back the old good Dr. Jekyll. This will be a pretty interesting and intriguing adventure so let's see what is going on in the head of the famous Dr. Jekyll.