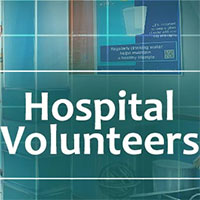 Hospital Volunteers Game: The medicine is one of the most complicated branches. That's why there are not too many people who choose medicine as their life dedication. There is a lot of studying, then a lot of practice and after all of that you have a profession that asks for a lot of commitment, a lot of concentration while working and an extreme dedication. Those responsibilities are very hard for most of the people. It is a rather big challenge so medicine as a profession is chosen usually only by the bravest ones.
Helen, Debra and William love the medicine. But they still have few steps that need to be taken before they start their job officially. At this moment they are volunteers in the city hospital. Today it is their first day at work, so they are little bit nervous with their new job. Maybe they are just volunteering at the moment, but that doesn't mean that they should be less responsible in their work.
Since today in Hospital Volunteers Game: It's the first day at work for Helen, Debra and William, they would need some help for the process of dealing with their new job. We don't know how good you are in medicine. But we know that you are good in finding hidden objects. So you could help them in their first day at work. You should help them find the objects that are necessary for the volunteers and make their job easier for them. You can play Hospital Volunteers game on all devices. So enjoy and have fun.
Also make sure to check Hospital Helpers Game and Hostile Hospital Game. You may enjoy playing them.