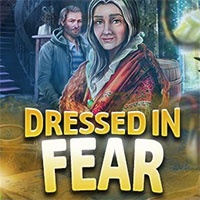 Dressed in Fear. There is something haunting about a place that once was thriving and with a purpose. Some scary abandoned places are burdened with a tragic history, making a place look eerie accompanied with a haunting feeling or even paranormal activity. Some creepy abandoned places are overgrown over years of desertion, a testimonial to the abilities of nature.
Are you already scared? Good. Follow us to Kayla's farm, a family-run farm at the very end of the district. Kayla lives there and runs the farm with her parents. But, in order to reach them on the farm it is necessary to cross by one abandoned house. The abandonment is located on one pretty creepy property. The place feels scary and it sends bad vibes. Kayla has to pass by it almost every day and it gives her the chills every single time.
Kayla is often scared of the ghost who is lurking in the darkness of the abandoned house. She doesn't believe in ghosts, so she wants to find out what is really happening there. It draws her attention to seek out the mysteries that lie behind the walls. Together with her parents she is starting an investigation into the abandoned property.