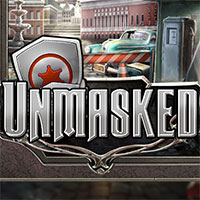 Unmasked. Unfortunately, the criminal minds could be very sharp too. When it comes to serious crimes that are hard for revealing and stopping. The criminals that stand behind them are usually very smart people who have chosen evil as their dedication, even though they could, or actually do, something else at the same time. The authorities do their best in order to find the trace of those criminals, they organize teams to catch them but the results are always unpredictable, and often negative.
Ellie and Hugh are detectives who just started a new case, with a huge dose of enthusiasm. They are after one very famous narco boss, Alex. The thing with this dangerous criminal mind is that at the same time he is a very successful businessman. He runs his business very good, and as a matter of fact, he hides his drug business behind the other ones.
Since this dangerous man, runs his double life very successfully, it is rather hard to catch him but Ellie and Hugh are really motivated and they want to expose him as soon as possible. This will be a challenging case for our detectives because they will deal with very intelligent man but they will work on the case very hard and they believe that the case will be ended with a good result, catching the narco-boss Alex once for all.