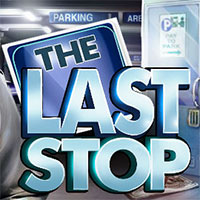 The Last Stop. Albert is one of the best detectives in the unit for organized crime. Since he knows his job really well and he has solved many complicated cases during his career, now he got the task to work on one of the most famous cases lately. It is about missing persons, or let's be more precise, it's about a missing child, a child that has been actually kidnapped. Missing persons are always vulnerable subject but when it is about a missing child, the pressure is even bigger.
This case got a huge publicity and attention in the media. The journalists are literally following every Albert's step, being curious to find out where the child is and who is responsible for his kidnapping. Following the available traces, Albert gets to the parking place where the child was seen for the last time. On this place the missing child was transferred from one vehicle to another. Actually this is the last stop, from the investigation. From now on, every trace is lost.
Now it seems that Albert has a whole new case in front of him. It seems as he is starting from zero, and anything could help him move on in dealing the case. That means that the best detective will definitely need some help from you. Work together on the case because that way you could help him see things that he might overlook at first. Also it would be rather interesting to work on a real criminal case, so let's stop wasting time and find the missing child as fast as we can.