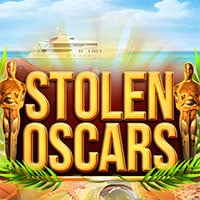 Stolen Oscars Game: There are only few days keeping us away from the Oscar award ceremony. The city is already full of tourists and fans of the famous film stars. That means that there is a lot of work for the police too. Since everything has to be in a perfect order and everyone has to be completely safe. We know that very often there are cases of stolen valuable dresses or some precious jewelry, not to mention the fact that the celebrities are always followed by some suspicious persons… This time in Stolen Oscars Game: Police get information that someone has stolen few Oscar statues. Maybe we don't remember news about stealing Oscars. But actually, according to the Academy, 3001 Oscars have been given so far and 70 of them were stolen, including five more that were sold without permission from their owner.
The truth about the Oscar statuettes is that they are not gold—they're gold-plated. But they're forged from britannium, a lustrous, grayish pewter-like alloy composed of 93 percent tin. So, chemically speaking, the average Academy Award statuette is not too different from a nice-looking set of cutlery and it costs about 400 dollars. However, the owner of the particular statuette is what makes it that valuable. So can we help the police find the persons who are responsible for stealing the Oscars?! In all that rush the police will definitely need some help. You can play Stolen Oscars game on all devices. So enjoy and have fun.
Also make sure to check The Stolen Relics Game and Curious Clues Game. You may enjoy playing them.