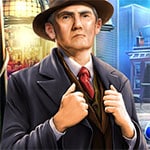 Secrets and Lies Game: Police were called about 8:30 a.m. a few weeks back when a woman was admitted to the hospital, according to reports. There has been an attempted murder which is arguably the most serious violent or physical crime that can be committed. Often chance medical intervention or assistance from bystanders are the only factors which explain why the offence of murder was not completed.
This is the case with Martha Wilson. Responding officers found her before she almost died. She appeared disoriented, but luckily she survived the attempt. The police was on the case, but could not find strong evidence to confirm who tried to kill Mrs. Wilson. So, private detective Harold was hired to investigate the case.
Martha suspects that it was her husband Carl and his secret mistress. She believes that he has an affair for a long time now and that both Carl and his mistress came up with a plan to murder her in their home. Detective Harold arrives in Wilson's family house to start his investigation. He need to find out if Carl was cheating on Martha. And if this was a motif enough to commit a crime. Enjoy and have fun in playing Secrets and Lies Game.