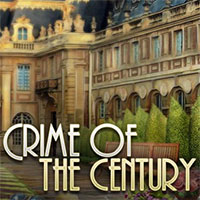 Crime of the Century. Wherever there is treasure, you'll often find a pirate. History is riddled with daring robbers and cunning criminals. Many thieves are motivated by the fact that valuable art pieces are worth millions of dollars. And weigh only a few kilograms at most.
Today you are the witness of one of the greatest crimes of the century. Detective Christoper, his assistant Nancy and Carol, an employee at the Versailles Palace. Find themselves in a very unpleasant situation. This is the first time since this castle was opened to visitors that there has been such a big heist. Exceptional valuable pieces are gone missing.
The castle took numerous measures to prevent theft of royal items. Including having enough guides or guards to watch displayed items. Avoiding situations where security-camera sightlines are blocked. Nevertheless, all items disappeared under suspicious circumstances. Detective Christoper and his team are here to discover who has stolen the objects. And how the security system of this castle failed. Help them solve this case! Enjoy and have fun in playing this free online game. Good luck.
Crime of the Century is a free online hidden clues game on Hidden4Fun.