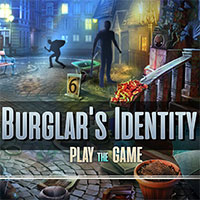 Burglar's Identity. The working week can begin with some mystery. Why not? Crime and burglary are always interesting topics to be treated and provocative for game inspiration. Our smartest detectives, as you have already noticed, actually are women. So is the case for today.
Patricia is a detective in the theft's department. For few months now she is searching for the identity of the burglar who has plundered few homes and has stolen precious jewelry and money. The investigation she has already done, the proves and the traces tell Patricia that one poor house at the end of the city might be the exact place where the criminal might be.
Patricia has spent hours and days on this case. A lot of fights and misunderstandings from her environment, her family and friends have happened. And all of that is because she wants to put and end to this mysterious case. This burglar has given too much headache to her and that's why she wants to be the hero of the day. And we are sure you would love to help this brave lady. It is time for some detective thrills.